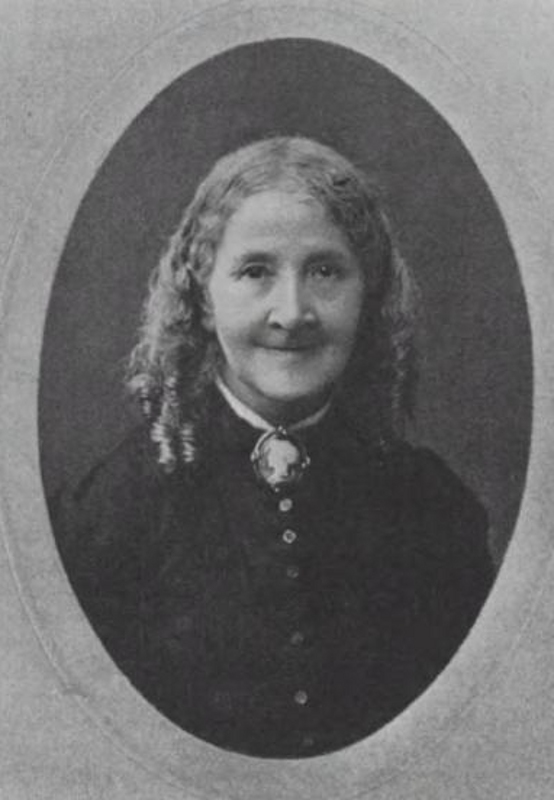 Back in 1848 a new girl started at Fulneck School. Both her parents had died and her grandfather was prepared to fund her education to encourage her love of learning. Little did anyone know then that this fiery, dedicated young woman would change our world, but she did.
Elizabeth Wolstenholme Elmy was born in Manchester. After her two years at Fulneck school she worked as a governess and then moved to Congleton, where she lived most of her life. Elizabeth was passionate about women's rights and had the energy and determination to challenge the many barriers she saw to how women lived their lives.
A passionate feminist? There are very many definitions of feminist: I suspect that Elizabeth would have agreed with Margaret Atwood. Atwood's view is that women are complete, equal and flawed. Certainly, Elizabeth was challenged by others who disagreed with her views on marriage, religion and many other topics. However, she was true to her beliefs and was supported by her life-long partner, Ben Elmy.
Over 52 years she worked tirelessly to change the law and to win rights for women that we take for granted. In each of her campaigns she welcomed the involvement of men and also fought for their rights where necessary.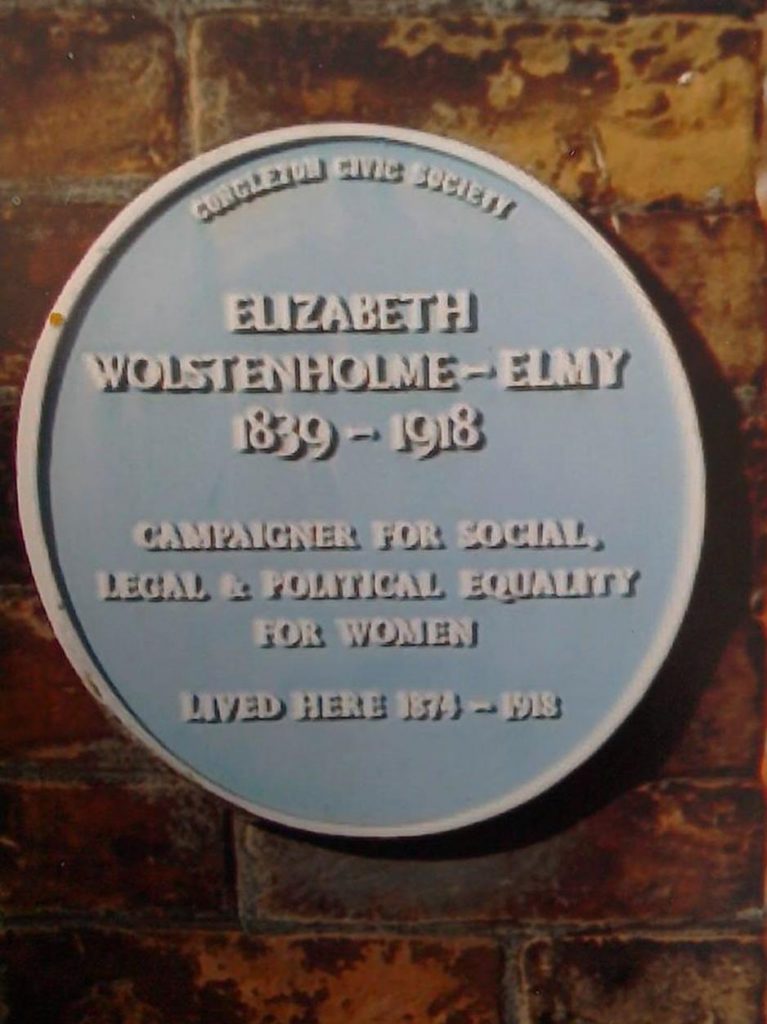 Emmeline Pankhurst described Elizabeth Wolstenholme Elmy as the brains behind the suffragette movement. Some of the campaigns she started were not fulfilled in her lifetime but have gone on see changes to our laws that impact on us today.
Thanks to her, we can:
vote
stand for public office
keep the money we earn
own property in our own name
have an education
work in a profession
be single, married or live with a partner
have responsibility for our own children.
She had the courage to speak publicly about marital rape, a subject that was never spoken about especially by women and in public. At the time it was accepted that women belonged to their fathers until 'given' to their husbands in marriage, and their husbands could beat them if they judged it appropriate. She set the scene for the on-going need to challenge domestic violence.
Her work also focused on the rights of women to care for their children, and so in some ways, she laid the foundation for legislation that came much later about divorce and access to children following a marital split.
On a personal level she suffered attacks, physical and verbal, as her and her partner (Ben Elmy) resisted marriage. They lived together happily in Congleton: the level of pressure when she became pregnant was so great that they had to marry.
Today we each have great freedom in how we live our life. Whatever choices we make, it is likely that some aspect has been influenced by the work of Elizabeth: she really did guide the cause of women's emancipation for over 50 years.
Mary Holmes
Please email me if you would be interested in a talk Elizabeth and other inspirational local women: mary@woodhall28.co.uk.
I have now set up a dedicated website about Elizabeth where you can find out more about her life and work.  http://www.elizabethwe.co.uk   
My book titled 'Elizabeth Wolstenholme Elmy: a feisty feminist' is now available; all proceeds from sales will go to charity.