'These you have loved'
Organ Concerts on the famous Snetzler/Binns Fulneck Organ
by Dr Simon Lindley, usually on the First Thursday of each month at 11.00 am
Retiring Collection for Church Funds.
For full listings see the Organ Recitals website (link below).
Thursday 5th September
Simon Lindley
Montague Phillips – Empire March
Bach – Trio Sonata No 1 in E flat [three movements]
Derek – Bourgeois Serenade
Delius – La Calinda – Two Aquarelles
Traditional – Down by the Salley Gardens
Frank Bridge – Adagio in E major
Bonnet – Romance sans Paroles
Rutter – The Lord bless you and keep you
Stanford – Postlude in D minor, No 6 from Six Short Preludes & Postludes, Set 2
Percy Fletcher – Festival Toccata [1915]
Thursday 3rd October
Simon Lindley
Francis Jackson – Two Short Pieces: Fanfare [1956] – Hymn Prelude: East Acklam
Handel/Maynard – The Arrival of the Queen of Sheba [Sinfonia to Act III, Solomon]
Bairstow – Evening Song [1899]
Butterworth – The Banks of Green Willow
Mendelssohn – Prelude & Fugue in G major, Op 37 No 2
Delius – The Walk to the Paradise Garden [A Village Romeo and Juliet]
Morricone – Gabriel's Oboe
Peter Hurford – Chorale Prelude: Caswall
Noel Rawsthorne – Two Short Pieces: Prelude: Eventide [Abide with me] – Hornpipe Humoresque
Parry/Rawsthorne – Jerusalem
Dr Simon Lindley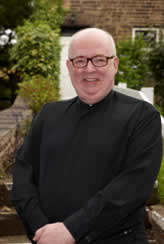 Dr Simon Lindley, a resident of Fulneck Settlement for some years, is Organist Emeritus of Leeds Parish Church and Leeds Town Hall having served in both capacities for over forty years from 1975 and 1976 respectively. Simon is active as a Choral Conductor pre-eminently with St Peter's Singers, Sheffield Bach Society, Doncaster Choral Society and Overgate Hospice Choir, Halifax; these involve intense work on four consecutive evenings each week – the remainder of his time is spent giving organ recitals and other work as a leading keyboard player. Dr Lindley is a former President of the Royal College of Organists and of the Incorporated Association of Organists, a director of the English Hymnal Company and Chairman of the Ecclesiastical Music Trust. He is Secretary of the Church Music Society and a long-serving Trustee of the John Pilling Trust. Dr Lindley was educated at Magdalen College School, Oxford and the Royal College of Music in London. He served in a musical capacity in Oxford, Kensington and Chelsea as well as the Cities of London and Westminster prior to moving to St Albans Cathedral in 1970 as the first full-time assistant there; Simon has lived in Yorkshire since 1975. His family roots are here in the West Riding and in Belgium.