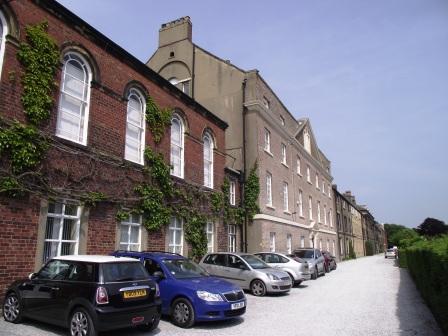 Moravian Church ministers, known as 'Labourers', moved around congregations and throughout the world in their missionary work. Their children were cared for in the children's oeconomies.
In 1753, twenty-five boys arrived at Lambshill having travelled from Wyke, their previous home, by cart and by foot. They were welcomed by the sound of trumpets blowing from the roof of Grace Hall. They were educated in the rooms under Grace Hall and slept in the garrets. In 1755, the girls arrived in a covered, horse drawn wagon and were accommodated in a similar fashion, with partitions separating them.
The Moravian Church placed great importance on the education of children. The curriculum included Geography, English Grammar, Writing, Reading, Bible History, German, Latin and Greek. Music featured highly with lessons on the spinet, harpsichord and guitar.
Several centuries earlier Jan Amos Comenius (1592–1670), Moravian bishop and educator from Fulnek in Moravia, had said, "Children must learn not only words, but also objects along with words. Not memory alone ought to be cultivated, but reasoning power, the will and the affections. Children should be taught to think clearly, at the same time a caring communication with them should be kept up." He devised a 'graded' educational system, introduced pictures into text books, and devoted himself to providing new and inspiring educational material for children, writing 154 books.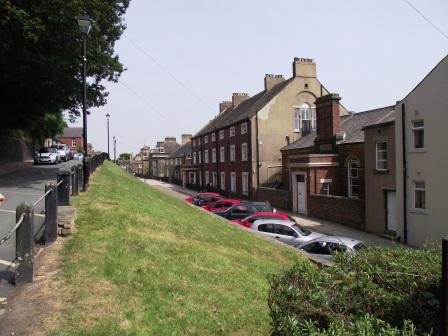 The fortunes of the schools and the Settlement fluctuated over the years that followed and financial problems often occurred. Eventually in 1804 the schools became boarding schools and fee-paying children were accepted. Again the fortunes of the schools wavered due to the trade depression of the 1840s and a typhoid epidemic in 1878.
The twentieth century saw the biggest growth in the schools. New buildings, including a new science block, dining room, dormitory blocks and increased classroom space, accommodated the swelling number of day and boarding pupils. In 1992 the girls' and boys' schools merged to become Fulneck School. Today there are around 300 pupils from ages 3 to 18 years old.
To find out more about Fulneck School today use the link below.